2015 Grenache Blanc, Sunrise Ranch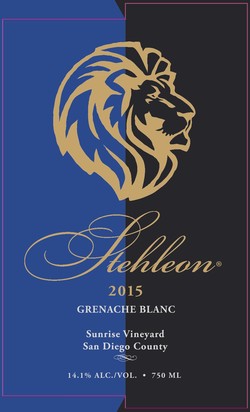 Vineyard Notes: Sunrise Vineyard was established in 2012 on a hilltop in Valley Center, California. Located 20 miles from the Pacific Ocean the vineyard is at an elevation of 1,550 feet with rocky, clay soil. Vines are trellised on a madified sprawl system with 8'x 6' spacing. This vineyard gets warm
days but a breeze blows in most'aftemoons resulting in late afternoon and evening cooling.
Fermentation: Direct to press after early morning harvest. Cold settled for 2 days before racking into tank for fermentation. Cold fermentation. Racked off of lees after 7 months. Racked to bottling tank and cold settled before bottling.
Product Reviews
Paphofe
(May 10, 2022 at 4:57 AM)
Jxlvve Update Date Updated by Jacob L. https://newfasttadalafil.com/ - overnight cialis delivery Ougivj buying cialis online forum Rogaine With Propecia https://newfasttadalafil.com/ - Cialis
espurse.ru
(Jun 8, 2022 at 6:59 PM)
high quality 100% real leather knockoff https://www.espurse.ru Louis Vuitton handbag! https://pursev.ru Fake Bags, High Quality Designer
joidaydab
(Oct 31, 2022 at 1:21 PM)
Wayne SJ, Neuhouser ML, Ulrich CM, Koprowski C, Baumgartner KB, Baumgartner RN, McTiernan A, Bernstein L, Ballard Barbash R buy cialis