Our Vineyard - Sunrise Ranch
Stehleon Vineyards' Sunrise Ranch Vineyard is located on a hilltop in Valley Center. At an elevation of 1500 feet it has a view to the ocean 40 miles away. The property has been in Al Stehly's family for over 40 years and was planted in avocado trees in 1978. Due to rising water costs and tree decline the avocado grove was abandoned in 2010 and in 2012 the top five acres became a vineyard site. The vineyard site has both gentle, rolling terrain as well as steep hillsides.
The iron rich clay soil at Sunrise Ranch Vineyard is rocky and remnants of the former avocado grove and large rocks dot the vineyard. The Sangiovese, Syrah, Grenache Blanc and Malvasia Bianca are trellised on a modified t-top system. The Carmenere is head trained.
Located at the foot of the hill are Sunrise Ranch's solar panel array. When netted, their cover provides an excellent space to layout grapes for drying using the vin de paille technique.
---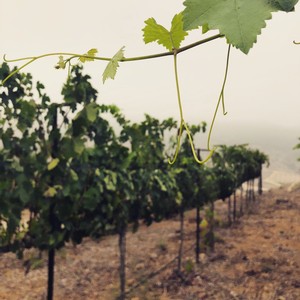 The Vineyard at Sunrise Ranch
The vineyard sits high atop a hill that is blanketed in fog most mornings.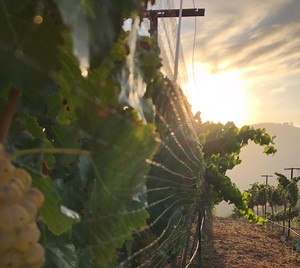 Sunrise at Sunrise Ranch
Arriving at the vineyard before sunrise during the harvest season (or any season) is a magical treat.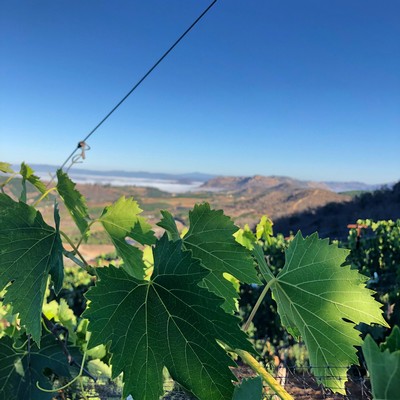 Ocean Influence
On a clear day one can see the ocean and Channel Islands from the top of the vineyard. Daily, the afternoon ocean breeze picks up keeping the vineyard cool, even on the hottest of days.