2014 Rosé, Rockwood Ranch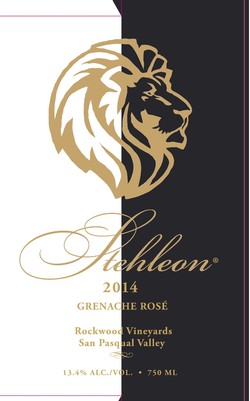 Vineyard Notes: Rancho Guejito's Rockwood Vineyard was established in 2011 at the mouth of Rockwood Canyon in the San Pasqual Valley of San Diego County, California. Located 23 miles from the Pacific Ocean the vineyard is at an elevation of 430 feet on Visalia sandy loam soil. Vines are trellised on a modified sprawl system with 8' x 6' spacing. This vineyard gets warm days but cool air drains off the main ranch above and brings temperatures down at night.
Vintage Notes: The grapes were harvested at day break, brought to the winery in Escondido and went directly into the press. It was pressed into stainless steel tanks, cold settled and racked into flex tanks for fermentation. The fermentation started on the first day with the native yeasts. The wine was aged on gross lees. It was racked, cold settled and then bottled.
Tasting Notes: Visually this wine has an oeil de perdrix hue... pale pinkish orange. Subtly serious is the way this 100% Grenache Rosé from Rockwood Ranch in the San Pasqual Valley expresses itself. Aromatically it lures you in with notes of sweet strawberries, Rainier cherries, peonies and autumn leaves. The palate treats you to hints of Mission figs, Cara Cara oranges, strawberries and finishes on a lovely spiced tea note. Relax and let this wine linger with its dry, yet juicy finish. As wonderful as this rosé is alone it can indeed pair beautifully with Mimolette cheese and crackers, pork loin, or even pumpkin dishes.
Product Reviews
Dsfds Desdsds
(Jun 14, 2021 at 12:41 AM)
dsdfsdfsdfs
fddgf dfgfddfg
(Dec 13, 2021 at 9:00 PM)
dsfdfsdfsdfsdfs
high heel
(Jun 5, 2023 at 2:29 AM)
With their elegant yet bold design, our Women's Heels are the perfect accessory to elevate any outfit. https://littlemisswardrobe.com/ high heel